If you have a taste for great cars and love things that are blue, then this article will enlighten you with some amazing details about the most expensive, fascinating, and legendary four-wheeler you could ever dream to drive. Without further ado, we give you the top ten blue cars you must test drive today. Given below is the list of top ten amazing super-luxury cars that you'd love to own:
1. Rolls-Royce Phantom
The Rolls-Royce Phantom is the synonym for super luxurious, great, and probably the grandest. The model was fully replaced by Rolls-Royce in 2017 got quickly sold in numbers owing to the status symbol, luxury, and safety. The Phantom is a class apart from the rest and an utter luxury and pleasure to drive.
The Phantom is superbly comfortable, gives singularly isolating ride comfort and its upholstery and accessories are extremely gentle, noise-less, and soft. The precision feel and correct weight of the car's huge-rimmed steering wheel are exceptional. The ease with which it rides on the road and its adaptability to any speed type, and an extremely powerful and refined drive some of its USP. The smooth and powerful V12 engine is what makes it a head-turner.
Now comes the best part. The Phantom has the best ability to accelerate from 0-100 mph and 30-70 mph in all cars under its segment. It has nearly three-tonne weight makes it the favorite power-packed yet comfy ride of the super-rich millennials.
2. Bentley Flying Spur
The new Bentley Spur got a revamp of its model and from a four-door GT, it was revamped into a two-door one in 2014. The Flying Spur is now in the third generation. It has got a prouder, more muscular, and a heavy design that looks way better than the previous Continental GT coupe. With the introduction of the new revamp, the Bentley Flying Spur co-developed with Porsche and utilized the four-wheel steering active and anti-roll bars. The revamped model also better insulates the magnificent new opulent cabin and provides a soft and smooth driving dynamics. More visible improvements in the Bentley Flying Spur include the Grip, Balance, and steering maneuverability.
The 6.0-liter calling card with twin-turbo W12 remains the same and provides 626 bhp plus torque. It can easily reach 62 mph in less than four seconds and attain a topmost speed of above 200 mph. The Spur is undoubtedly a driver's pleasure and a supersonic and complete car. It offers an aesthetically designed attractive interior and beautifully stitched leathers, authentic veneers, tactile metal, and an eye-awing luxurious inner cabin.
3. Mercedes-Maybach S650
The Mercedes-Maybach S650 is the modern standard-bearer for the most illustrious car brand in the world – Daimler's Maybach, and is undoubtedly the most special, richest, and the most universally respected limousine in the world. The car is ultra-modern and classy looking and is unimaginably comfortable and powerful to drive. The fact that the car is S-class is one of the biggest strengths and also a key vulnerability. If you love things that are blue, you will love this car.
Being an S-class model makes the Mercedes-Maybach S650 looks a lot cooler and classy. It ranks better than some of the other S-class models of competitor car brands such as Rolls-Royce and Bentley. The S650 possesses a 621 bhp, 737lb ft twin-turbocharged petrol V12 powerful engine and some of its exceptional features include dedicated to comfort and pretty looks.
4. Bentley Mulsanne
The Bentley Mulsanne is one of the finest and rare aristocratic singular-focused limousines. Its presence can be felt from several yards away and serves its purpose of serving the passenger more than the driver. However, the driver mustn't be disappointed just yet as it has plenty more to offer to him as well.
The Mulsanne is a grand yet classy four-door limousine vehicle that you will truly appreciate if you love things that are blue. It is although less formal than the Rolls-Royce Phantom but has a finer interior ambiance and a more sophisticated appearance. Moreover, the build quality, the luster, and eye-appeal of its wooden veneers are second to none and are sure to lure each and every one who sees.
The drivers' comfort and appeal has precisely been taken care of in the Bentley Mulsanne. With Mulsanne, no other limousine comes close to it when it comes to the ride safety and comfort. The Mulsanne has a super-powerful petrol V8 engine and is sure to enthrall you when it goes for a test drive.
5. Rolls-Royce Cullinan
The Rolls-Royce Cullinan was specifically designed in response to the requests received from the Rolls Royce customers. Cullinan is a more daily-usable, family-oriented, all-surface friendly and a recent model to be presented to augment the already-popular car. Although initially, the Cullinan had to face some criticism owing to its design it quickly overcame all of the negative remarks and became a top-seller for Rolls-Royce very soon.
However, its unique design and somewhat awkward appearance soon became its strength. Customers much appreciated the dynamic strengths and outstanding mechanics of the car together coupled with unimpeachable drive quality. They also liked the excellent drive comfort. The Cullinan has a height-adjustable air suspension and a capped capacity of 2.6 tonnes.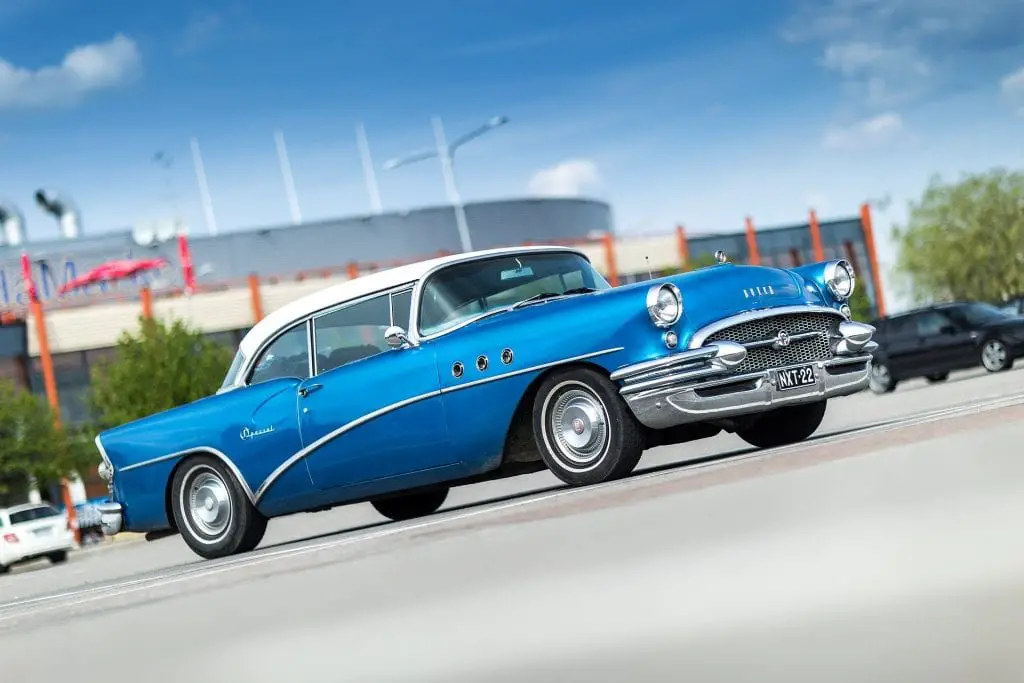 6. Alfa Romeo Guilia Quadrifoglio
The Alfa Romeo Guilia Quadrifoglio is a great car. It was previously named Top Gear's Car of the Year and it still impresses one and all with its superb performance and extraordinary looks. The car boasts of a powerful 503bhp twin-turbo V6 engine and sitting on a new rear-wheel-drive chassis the Quadrifoglio has proved since the past 20 years that 'wrong is the new right'. It has trick dampers, which allows a smooth drive and helps the passengers to not feel sick. The only minus point, if any, could be its small storage space, but that doesn't discourage the young from wanting to have a test drive of the new Guilia Quadrifoglio.
7. Audi RS6
If you like estate cars, the Audi RS6 is what you'll love. The Audi RS6 is not only an extremely fast and luxurious estate but is a powerful little beast, if we may call that. The Audi RS6 has a bi-turbo V8 592bhp power-packed engine and a 590lb ft space to go along. The car can reach the speeds of 0-62 mph in just 3.6 sec and comes with cylinder de-activation, 48V mild hybrid assistance and a coasting mode feature. Wouldn't you love to test drive the brand new shining blue Audi RS6? We bet you won't be able to resist.
8. Jaguar I-Pace
The Jaguar I-Pace is an extremely silent, pollution-free, super-powerful four-wheeled vehicle. It is an electric SUV that easily beats all its rivals when it comes to performance, especially in the European market. The I-Pace easily touches 0-62 mph in just 4.5 seconds and runs a total of 298 miles in a charge time of about 45 minutes. The wheels are ergonomically designed and the car has a slot to store an extra battery in case of an emergency. Having a look at this modern beauty, we bet you'll not be able to resist a test drive.
9. Ferrari GTC4 Lusso
The Ferrari GTC4 Lusso is an Italian dream machine that is slim, elegant, fast and powerful. It comes in two engine variants – the V12 and the V8, and the car simply awes everyone who sees it at once. The engine-start noise has been made very silent and that makes the car very suitable for family travel. The Ferrari GTC4 Lusso comes in some ravishing red and blue color variants and one just can't resist the temptation to get their hands on this modern automobile marvel.
10. Porsche Panamera Sport Turismo
The Porsche Panamera Sport Turismo is an extremely youthful, sporty and powerful modern car that comes in electric, petrol and hybrid variants. The Turbo S E-Hybrid is the best of the models that has a four-wheel drive and runs on battery and petrol. The Sport Turismo can attain speeds of 0- mph in just 3.4 sec and has four full-sized seats that make it an ideal choice for family and long-drive type travel. The car comes in stunning green, blue, and red color variants and is a must-own for every speedy car enthusiast.
Bonus car – Bentley Bentayga
The Bentley Bentayga is a super-expensive (above 100,000 UK pounds), super-fast, extremely-luxurious car from the brand Bentley that came out in 2016. The car has a W-12 engine form and some car critics have rated it higher than even other Bentley and Audi cars in the same price segment. Bentayga car comes in 4.0-liter petrol, 429 bhp engines, and the latest V8 diesel engine variants that came out in 2017. The hybrid model of the Bentayga has an engine capacity of 626 bhp and a hefty price tag of about 182,000 UK pounds.
The Bentayga has a sleek, plush interior and delivers a torque-laden performance and serves the family as well. The Bentayga may not be as comfortable to drive as the Roll-Royce Cullinan but is still an extremely fast car. The Bentley Bentayga is a must-own powerful, fast, and comfy-riding dream car for everyone who may like things that are blue.